EXPERIENCE & KNOWLEDGE
I am the skilled expert you need on your side. I deliver strategic marketing, optimized pricing, and professional diligence. I have extensive transaction experience and I believe my strong activity in the market gives you an edge. I am the gritty professional and negotiator you need in order to best compete in this dynamic market.
About Allison
---
What's it like to work with me? Well, we will talk (or text, if you prefer) A LOT. I want to know what is important to you and what you need to feel like you're home. I take your time and trust seriously - 90% of my business comes from repeat clients and client referrals. I understand what a big deal this is - you are not a transaction, you are not a sales milestone - this is the biggest financial decision most people ever make and I treat it that way. I want you to be excited about the house we find and feel great about how we sell your house. I work really hard, know what I'm doing, and will never take your trust for granted.
Client Testimonials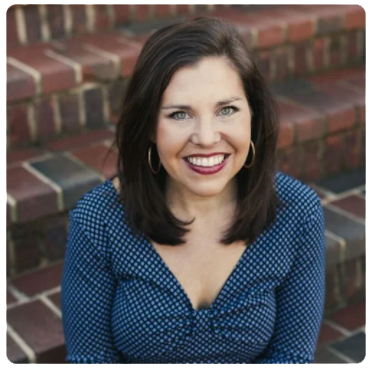 $45,797,491
Closed in 2022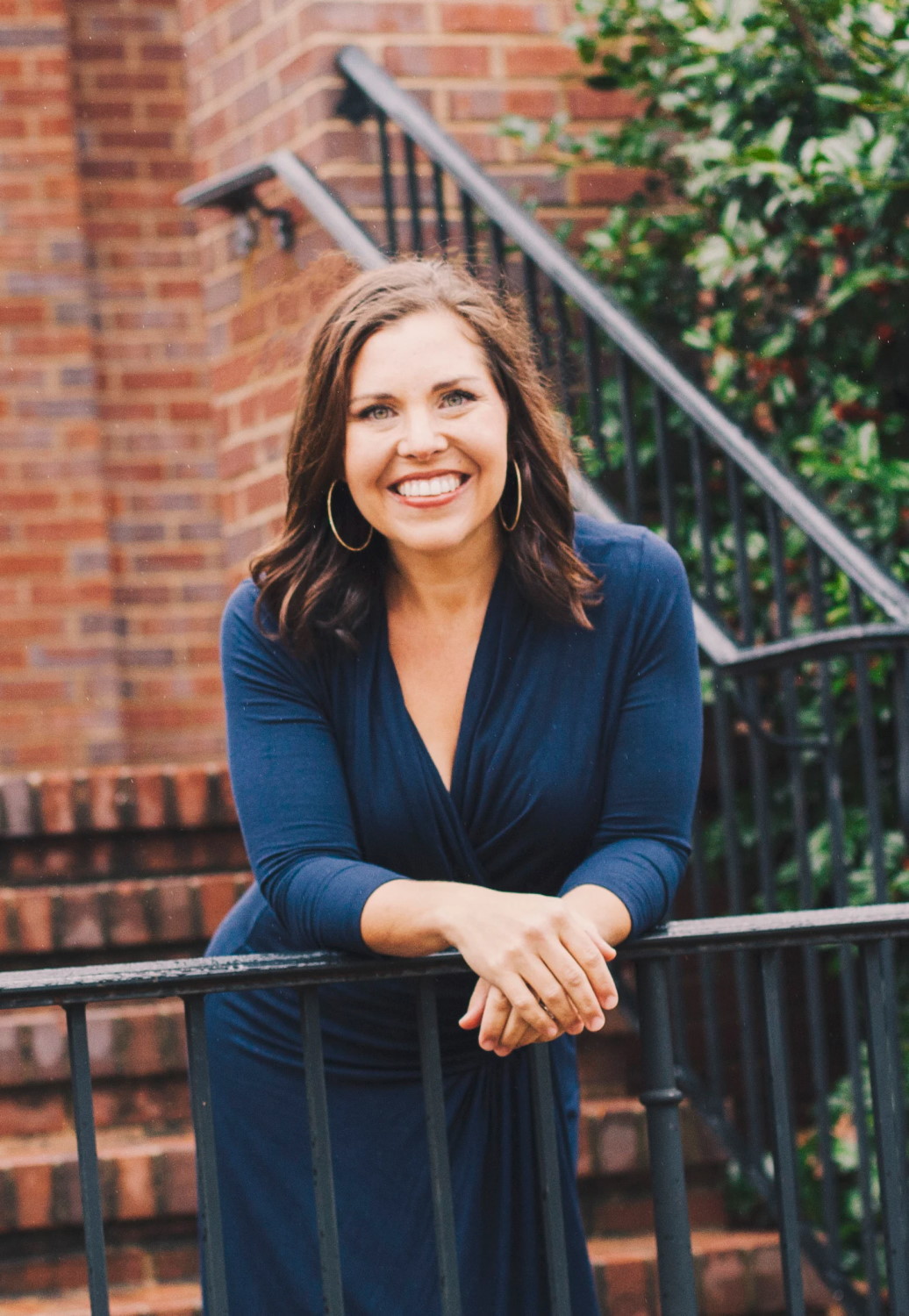 My MBA and experience at some very large companies gives me a good bit of depth in analysis, pricing, and marketing. I think my experience in this unique market has taught me the most. My knowledge, resources, and grit deliver value and I truly care about a great client experience.
Every person, home, and process is unique. Real estate is complex and competitive. Almost every process has at least one unique item where my problem-solving and subject matter experts payoff significantly.
A home is a huge commitment and investment on many levels. The process and investment call for a highly skilled and experienced professional. I never lose sight that it is a privilege to serve others.
There is a lot to be said about experience and I have been fortunate to serve over 300 clients in the last 7 years from $10,000 lots to $1,500,000 homes. With all the new construction in Hoover and the number of clients that I have had buy new construction, I have solid knowledge in the new construction process. I know who to use for every aspect of your transaction and each person is key to the process, risk management, and to the value delivered to you.
It is hard to see from the outside, but I have experience with a large number of agents. Sellers care about the risk and process. I think my reputation helps buyers' offers because I have a strong and reputable history that gives sellers' confidence in your offer.
I have brought lots of houses to market the last 5 years. There is so much to staging, marketing, timing, and managing multi offer processes. Doing it right can really payoff for you.
I think the main thing is the hours that I am willing to put in. I work all day and I put in significant hours on nights and weekends. I have always been hungry and competitive. Serving a large number of clients over time has refined my processes for a sound and great experience.
The market is much faster. You have to do your research, be super prepared, have someone help you stay disciplined, know how to operate in a multiple offer environment whether you are buying or selling, and figure out how to line up the logistics of buying and selling. A savvy and experienced realtor matters more than ever now.
They are significant so you better get someone you like that is really good at creating value for you.  You are making a major investment and it can be challenging process.  The risks are high and the opportunities are unique.  You have to be well equipped to get the most and to compete for a great house.  
There is substantial knowledge and key vendors that can deliver value in the process.  You want the experience, knowledge, and skill I have on your side.  I believe you will experience me earning it and delivering value that you will be very happy paying me for.  I work tirelessly, deliver expertise, and negotiate hard for my clients.  My clients are often shocked by the amount of hours spent and overall experience versus their prior realtor experiences. I take your trust, compensation, and the money I earn very seriously.
My husband tells me what people come up and say to him often. I have been called nice, BUT tenacious. Some folks have even said a "Bull Dog". I think I surprise people with a combo of really taking charge, but doing it with a fun spirit and some gracefulness. Bull Dog? I think I am like a hard working, fun Border Collie.
I think my unit growth and consistency even during tight inventory and highly competitive times shows that I am delivering results and getting referred often. My business has not come from advertising and buying leads. Why am I getting referred often? I am helping clients win which is hard in this multiple offer market. I think people know they may not have to list with a realtor to sell their house, but I think my clients have experienced the value I bring to a listing with taking their house to the market the right way to line up the logistics of selling & buying, getting the most, managing the complexity of multiple offers, and having a good experience when transitioning.
Real estate is faster paced than most realize. I drive 15,000 miles or more a year for my clients and do short segments all day, every day. Thus, it really makes sense to wear workout clothes.
Also, lots of people tell me they are interested in real estate for the flexibility. That is pretty funny. My schedule gets determined by my clients and new listings. Flexible?
People really do ask me when I sleep. I have always been a night owl and just able to run well on not much sleep. I really like to help my clients and I love real estate. I am also very competitive. My husband and I have had to work on how to organize our life, family, and careers. We have 3 busy boys too. My husband has changed his vocation where he can do more at home so I can work the hours I do. He also handles some administration, accounting, and IT items so I can spend time on clients. I am also extremely fortunate to have Logan who helps manage processes and show houses. Logan is licensed so when a house pops up and I am with a client you still get to get into a new listing quickly. This is huge!
New construction, even with good builders in planned developments has so many variables and options. Not having someone on your side when dealing with builders and their realtors puts you at a real disadvantage. There is no commissions savings or better negotiating with the main new construction builders in Birmingham. Pricing is fixed and commissions are built in so you are just giving more to the builder and going at it alone. I understand the process, the documents, and where you need to be diligent. You have to really pay attention to the options and details or you can easily overpay. Remember, the builder's realtors are very experienced at selling as they do it all day. I do believe it is different when you have your realtor involved. Even in appreciating times, you want to be very careful about overbuilding in a neighborhood. I have represented over 30 clients on new construction purchases.
Logan and I assessing a house and re-staging is a ton of fun. I love seeing the fast results and reaction of the owner(s). Logan is phenomenal at re-arranging furniture to make spaces look bigger and better. We have a good time doing this and I think it can really help sellers get more or sell a challenging to sell house.
I do believe competitive debate in high school for 4 years was something that was instrumental and unique in preparing me for this dynamic industry. It was very formative for research, writing, critical thinking, and persuasion. Debate taught me how to deal with smart, competitive, and strong-willed professionals. Despite the perception, there are many strong professionals in this industry representing savvy buyers & sellers. You really have to know how to take an emotional process and add diligence and discipline to it. I love doing that and negotiating well for my clients.
I like to decorate and make a home feel great. I use to cook a good bit and still have passion for cooking. I am a big fan of Grayton Beach and The West. I try to sneak in a few trips a year during the few weeks real estate slows down. Skiing is the only thing I have found that slows my brain down and it makes me feel great.
Recovery is good!
Testimonials
---
"My husband and I had the pleasure of working with Allison when we moved to Hoover to purchase our first home. To say she is awesome is an understatement. She is flexible, dependable, and honest. The…"
"Allison has helped me buy two houses. She goes above and beyond to help with the process. Our second home was new construction and she was absolutely critical in advocating for us to have things done…"
"Allison is so friendly. Selling and purchasing a new home can be confusing, stressful, and overwhelming. She made it so easy and fun. She is very thorough and goes above and beyond the call. I…"
ALLISON BURLESON
Address
1021 Brocks Gap Pkwy
Hoover
AL
35244


Email Us
[email protected]
Call Us
205-447-2456