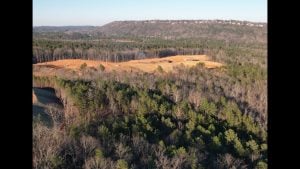 What is driving the demand in West Hoover? Homes listed on Thursday are gone by Sunday – forcing the losing bidders back into an already-crowded marketplace. Let's look at what factors are pushing this strong demand – New Construction, Number of Strong Communities, and the Proximity to Athletic Facilities/Schools.
Let's look at new construction –
The draw to new construction is strong – some are drawn to the most modern design and décor while others like the reliability of new HVAC/roof/systems. Regardless of motivation, the demand is outpacing builder capacity. Signature Homes is Hoover's largest homebuilder and has a powerful reputation for community design and completion. Currently, Signature Homes is building in Bradbury at Blackridge, Everlee in Hoover, Windsor Park on Highway 280, Knox Square in Hoover and Lake Wilborn. From the moment they announce the availability of reservations, they are fully committed within a matter of days. Because of the demand, most homebuilders will not accept a contract contingent on the sale or close of your existing property. SO, a keen understanding of how to manage the timing on the sale of your existing home/termination of existing lease with the closing of the new one is essential. If your new home is ready before you are, you are at risk of losing your earnest money and all money paid toward upgrades, so this process needs to be secure. People are moving from other areas just for new construction, so the demand continues to increase with little regard to other economic factors.
Another driver of Hoover's strong demand is the number of established Planned Urban Developments and Communities within a compact area. Ross Bridge, with its desirable public golf course, variety of housing options, and highly rated elementary school is an easy move for those relocating from out of state. Bradbury, Everlee, Lake Wilborn, Knox Square, Abingdon, Blackridge, Lake Crest, Lake Cyrus, and The Preserve also have price points, amenities, and locations that are attractive to a wide variety of buyers. The demand for new construction has overflowed to adjacent existing neighborhoods such as Scout Trace, Lake Trace, Park Trace, Creekside, Northridge, and Chestnut Ridge. And, while not a planned development, Bluff Park has a tight community feel with its centralized location, desirable elementary school, and large traditional lots – the variety in West Hoover is unparalleled.
While new construction and the number/variety of communities within West Hoover created positive, micro market tailwinds, those trends are modest relative to the demand created via the revitalized Hoover Met, the creation of The Finley Center (a state-of-the-art activity and athletic center), and the development of tennis facilities and turf fields for youth sports. Most families are involved in multiple athletic extra-curricular activities – being able to walk/ride bikes/golf cart to the fields and schools (Trace Crossings Elementary/Bumpus Middle/Hoover High) saves families hours of time and bolsters the value of the adjacent neighborhoods. Moreover, additional retail is being built to further enhance the community experience. Walk to restaurants and shops and never have to get in the car on the weekends – the convenience continues to fuel demand.
Convenience and scarcity are key drivers of long-term residential value. While West Hoover's supply and demand have been historically in balance, thereby creating average returns, the factors above have been the catalyst for a significant revival of the area with the potential to create sustained long-term demand.